CLASSIC CAR RESTORATIONS

      

      

   

                                                                              

Quarter Mile Muscle Inc. specializing in Classic Car Restorations, here in North Carolina! Here we perform Automotive Restorations, Custom Painting and installing Aftermarket Performance Parts on all types of vehicles.   We are easily located in Mooresville, North Carolina. Set your GPS for 210 Performance Rd 28115. We focus our attention on all Hot Rods, Classic Cars, Muscle Cars, Sports Cars, Street Rods and Vintage Cars and Trucks.  We also perform Aftermarket work on new and late-model cars and trucks. We provide Safe Transportation of your Classic Car to our large facility and back, if needed. 

Here are some examples of what we perform here at the shop.

Automotive Restorations

Custom Painting

Aftermarket Performance Parts & Installation

Muscle Car Restoration

Classic Car Restoration

Hot Rod Restoration 

Upholstery Installations

Disc Brake Conversions

Vintage Air Installations     

Digital Dash Conversions

Custom Chassis Builds

Rust Repairs - Panel Replacements

Air Bag Installations

Mechanical & Suspension

Airbrush Painting

Rotisserie Restorations

Complete Car Wiring

Vintage Car and Truck Restorations

Pro - Touring Restorations

Resto - Mods

General Service and Detail Work 

Custom Fabrications

Superchargers / Turbos

Lowering & Lift Kit Installations

                                                      

 Hagerty Classic Car Insurance and Quarter Mile Muscle have a great working relationship. When you are looking for an Automotive Restoration Facility you can count on, we are one of Hagerty's top choices for a repair shop for your Classic Car or Truck.

 We offer many levels of Auto Restoration, from Frame off to Frame on and even Custom builds. We can help finish your project, no matter what stage you are in. With our experience in restorations, your project is in good hands.

 Our Custom Paint department does exceptional Automotive paint work on New and late-model vehicles. We do all types of Custom paint work. From single stage urethanes to multi stage customs. We also have the Metallics, Kandies and Pearls. We use high quality PPG primers and paints products. We have great down Draft Paint Booth here on-site. All projects stay inside our secure facility at all times. This is a Full service shop and our attention to detail will make your project look great! We do custom metal work and full panel replacements.

 Whatever your budget is, there is a good chance we can help with your project. We will keep you informed on the progress of your car at all times. We invite you to stop by and check us out. Give us a call, we are very friendly and knowledgable. Our shop rate is very reasonable. We also do partial Restorations for those who want to do a little at a time.

All major credit cards are accepted!

ENJOY OUR WEBSITE AND CONTACT US WITH YOUR PROJECT.

CALL

(704)664-9544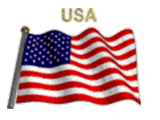 We use Made in the USA products here!